BECOME ONE OF THE 10% MOST SUCCESSFUL BUSINESSES & ACHIEVE HUGE BUSINESS SUCCESS

BECOME A MEMBER OF THE '10% CLUB' – THE 10% MOST SUCCESSFUL BUSINESS ENTREPRENEURS

90% of businesses just drift along, languishing in mediocrity in terms of profits and performance & never really achieve real business success.   The other 10% make BIG PROFITS and are MASSIVELY SUCCESSFUL.
But often the owners of those 90% of businesses cannot see how they can elevate themselves and their businesses to do better.  Many of these entrepreneurs do not realize, however, that the switch to become a member of the '10% CLUB' of the 10% most successful businesses is much easier than they think.
What Is A Successful Business?
For me, a successful business is one that is growing in sales with a good profit base and a strong balance sheet.  The following sums up an ideal successful business:-
sales and net profits should be growing by at least 20% per annum, year on year
sales should exceed £100,000 per annum in year 2 after startup & £0.5 million – £1 million + per annum after 10 years
net profit should exceed 20% of sales
business has strong 6 digit cash-rich balance sheet after 5 years of trading
business owners have full control over the business
business runs efficiently with low wastage
business has a strong team of happy & effective employees
business owners are happy and are not stressed
business provides a good living for owners & a retains a good profit after owners' drawings
owners run their business & business does not run the owners
This is a very rough appraisal.
For me, a SUCCESSFUL BUSINESS is one that is growing and making money, but is also one where the owners are in full control and are happy and are enjoying running their business with a good life balance.   A successful business entrepreneur should be able to draw a good income, leaving a good residue profit for re-investment and for building the balance sheet.  A successful business entrepreneur is one that could sell after, say 10 or 12 years, for a good reward that would allow them to retire or for a sum that would allow them to go a big way to providing for their long term.
Sadly, too many business owners do not find themselves in the scenario of the ideal successful business that I describe above.   Many of the 90% of businesses have poor mediocre sales and profits with low or no growth.  These  owners find themselves stressed as a result and importantly they are not happy and are not enjoying the experience of running their businesses.
Many business owners would say that money is not important and I think that can be right, but I know from experience that a business is much easier to run and provides a happier experience for the business owners if sales and profits are growing at a good rate of the order of 20% or more.
If you are a business owner, where growth in sales is flat and profits are poor, you should think that it is much easier to transform your business nearer to the scenario that I describe above than you possibly think.
If YOU want to make the change and to become a great BUSINESS SUCCESS, the place to start is to think that your business is about TWO FUNDAMENTAL PARTS:-
PART 1 IS YOU & YOUR ATTITUDE
PART 2 IS YOUR BUSINESS STRATEGY
Harvard Business School has consistently said that business success is consistently down to ATTITUDE rather than STRATEGY.  You can have the best business strategy and the best business plan but if your attitude is poor, then your strategy is not going to work and YOU will never achieve real BUSINESS SUCCESS.
As the business owner, your business success is determined by YOU.  So if YOU want to become one of the most successful business entrepreneurs and achieve huge business success, YOU have to change 'YOU'.  YOU have to become like the most successful in business.
PART 1 is YOU and includes:-
YOUR MINDSET
YOUR ATTITUDE
YOUR THINKING
YOUR ACTIONS
Part 1 includes your mind, your mindset, your attitude and your thinking and how YOU carry out your actions within your business.  Generally, the stronger and more positive your attitude and having a mindset that will take YOU outside your comfort zone will create better outcomes to your actions.
The most successful business entrepreneurs all have the same mind characteristics and consistently have similar attitudes and mindsets.  Consistently most successful entrepreneurs have the same qualities, such as:-
BURNING DESIRE FOR BUSINESS SUCCESS
HUGE BELIEF IN THEIR BUSINESS SUCCESS
GREAT EXPECTATION OF THEIR BUSINESS SUCCESS
BIG BELIEF IN THEIR BUSINESS ABILITY
STRONG POSITIVE ATTITUDE
GREAT DETERMINATION, DRIVE & PERSISTENCE
MASSIVE OPTIMISM
SETTING OF GOALS
MASSIVE FOCUS
GREAT PASSION
POSITIVE THINKING
SMART BUSINESS THINKING
GOOD DECISION MAKING
NEVER PROCRASTINATING
SMART BUSINESS ACTIONS
ABILITY TO STEP OUTSIDE THEIR COMFORT ZONE
NO FEAR OF FAILURE
ABILITY TO LEARN FROM THEIR MISTAKES
ABILITY TO REBOUND QUICKLY FROM SET-BACKS
The most successful business entrepreneurs all have the same or similar MINDSET that allows all of the above and if YOU wish to replicate their business success, YOU need to develop the same MINDSET.
From my experience, the right business mindset starts with a STRONG, POSITIVE ATTITUDE, a BURNING DESIRE to be successful, a MASSIVE BELIEF in SUCCESS and a MASSIVE BELIEF in the ABILITY to achieve everything within the business.
GOAL SETTING is incredibly important for maintaining the right mindset. The most successful entrepreneurs in business all use goal setting and they always work hard to achieve their goals, with each goal achieved propelling them forward. By continually setting and achieving goals means the most successful are continually making progress.
The process of GOAL SETTING creates intense FOCUS which, in turn, creates DETERMINATION, PERSISTENCE, DRIVE, OPTIMISM and PASSION making it possible to do whatever is necessary in the business including STEPPING OUTSIDE THE COMFORT ZONE.
SUCCESSFUL ENTREPRENEURS don't FEAR FAILURE;  importantly, many have experienced FAILURE and SET-BACKS. They view SETBACKS as part of the learning process and part of the process to achieving business success. Importantly, they learn from each experience and they never repeat the mistakes.  Each one is very resilient and don't linger on the setbacks.  They shrug off the setback and get moving forward again, quickly.
The big consequence of all this is that SUCCESSFUL PEOPLE make QUICK and SMART DECISIONS, eliminating PROCRASTINATION.  SMART BUSINESS ACTIONS result within their businesses that drive their businesses forward and generate great profits.
The TOP 10% most successful business entrepreneurs have all of the above and if YOU can replicate them, then YOU should be SUCCESSFUL, too.
And, that will help YOU achieve PART 2.
PART 2 is YOUR BUSINESS STRATEGY.
Having the right BUSINESS MIND allows the most successful in business to set and execute the BEST BUSINESS STRATEGY and the BEST BUSINESS PLAN for their businesses. In my view, LASER FOCUS derived from having the RIGHT BUSINESS MIND becomes highly effective in the key areas of the business:-
UNDERSTANDING THE TARGET CUSTOMERS & THE TRADING MARKET
BUILDING AN ARMY OF LOYAL CUSTOMERS
CREATING THE RIGHT PRODUCTS
CREATING A STRONG BRAND
DELIVERING THE RIGHT CUSTOMER SERVICE
CREATING THE ULTIMATE CUSTOMER EXPERIENCE
HAVING HIGHLY EFFECTIVE MARKETING
DRIVING HIGH SALES & HIGH PROFITS
EMPLOYING & TRAINING THE RIGHT STAFF
CREATING EFFICIENT BUSINESS SYSTEMS
RUNNING THE BUSINESS EFFECTIVELY & EFFICIENTLY
CREATING A MONEY RICH BUSINESS
HAVING FULL CONTROL OF THE BUSINESS
The most successful ENTREPRENEURS in business UNDERSTAND FULLY their TARGET CUSTOMERS, their COMPETITORS and their TRADING MARKET. This allows them to provide the RIGHT PRODUCTS and the RIGHT CUSTOMER SERVICE that deliver the right benefits for a HUGE ARMY OF LOYAL CUSTOMERS and create superb CUSTOMER EXPERIENCES.
The most successful are also continually creating MARKETING that creates a STRONG BRAND and delivers more CUSTOMERS and more SALES.  They also FOCUS heavily on employing the RIGHT STAFF and training and treating them RIGHT and on creating STRONG SYSTEMS to run their businesses effectively and efficiently.
Importantly, they also FOCUS heavily on the the MONEY within their businesses and FOCUS on generating PROFIT and keeping their businesses CASH RICH.
All of this is possible because of a STRONG BUSINESS MIND, i.e. PART 1.
PART 2 is possible because of PART 1.
So for YOU to become one of the MOST SUCCESSFUL in business and for YOU to have huge BUSINESS SUCCESS, YOU need first a STRONG BUSINESS MIND and that will allow YOU to RUN your business much better.
The most successful in business do this and YOU can do the same –  YOU just need to decide that YOU will do it.
It could be much easier than YOU THINK.
This website is full of useful business articles and features to show YOU how to BECOME A MEMBER OF THE '10% CLUB', so for your future, please take the time and explore it.
To start, YOU should read the following: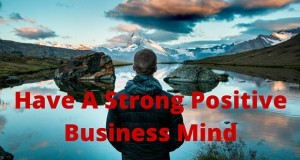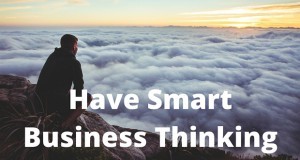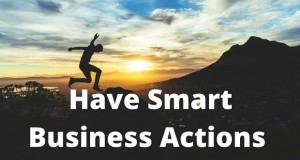 If you wish to talk to me more about this, then please contact me: Robert@prestigebusinesscoaching.co.uk or leave a comment below:-
HAVE SMART BUSINESS THINKING & SMART BUSINESS ACTIONS